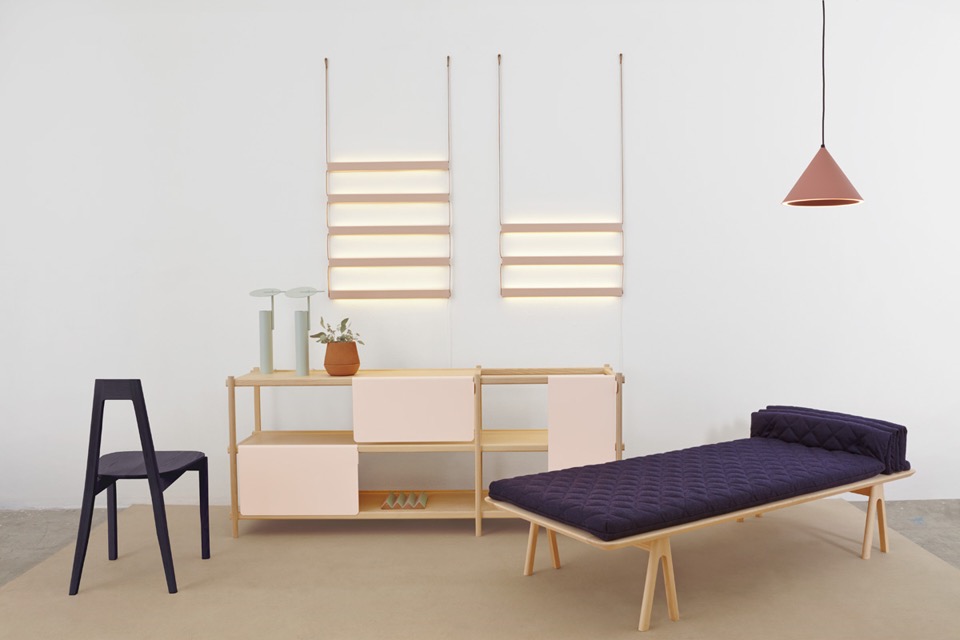 MSDS
collaborations
While the spaces that Mason Studio creates inform the type of objects that reside within, the inverse is also accurate whereby objects can lend guidance to the formation of the environment. In the later, the space becomes a backdrop to the voice of the object, highlighting the skill, craft and talent of the object's maker.
In the case for Mason Studio's Andaz Hotel, the Hyatt brand boutique hotel in Ottawa's Byward Market, the objects specified from Canadian makers helped to inform the spatial design. The Toronto-based furniture and product designers, MSDS Studio, were an inspiration to the considered and carefully deliberated interiors.
Each of the 200 suites carry the Ladder Light by Jessica Nakanishi, and the Fewer Than 3 table by Jonathan Sabine. In mid-2016, the Andaz hotel will open to the public and show to international guests the strength and versatility of Canadian design talent, including that of MSDS Studio.
To learn more about their work, visit msds-studio.ca or info@msds-studio.ca