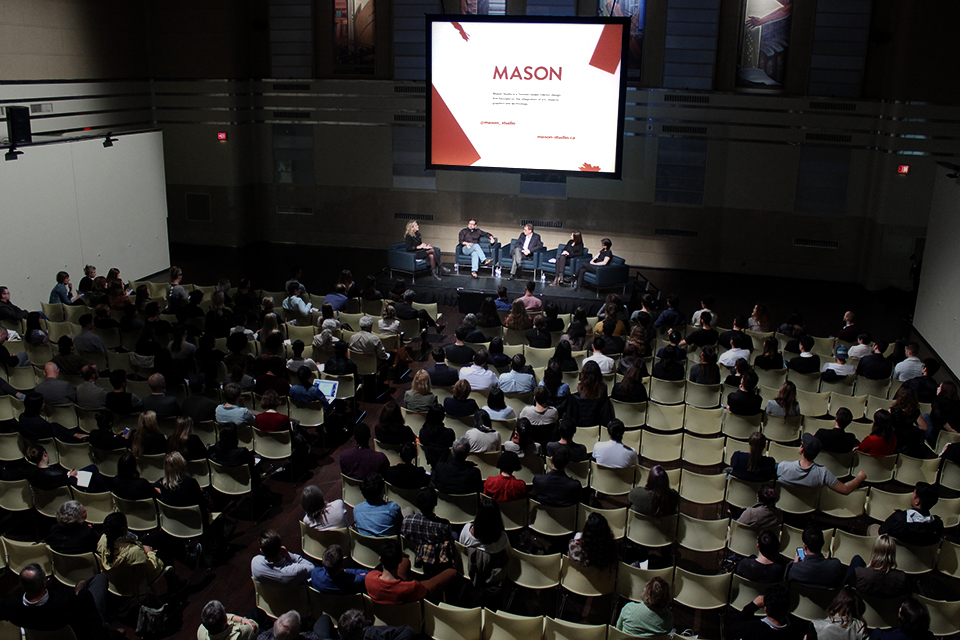 A0 Perimeter Series
events
Mason Studio partnered with communication firm ALSO Collective to create a creative joint force called A0. The studios share philosophies of design, but originate from two distinct practices; ALSO occupies a space in digital media and graphic design, while Mason inhabits the space of environments and interiors.

 A0 represents a shift in the boundaries of design, offering a space where two, three and four dimensions cohabitate and coalesce into a hybrid design practice.
In 2014, A0 organized a series of panel discussion drawing hundreds of audience members to engage in critical discourse between industry, public and students. It was the interest of A0 to create a dialogue connecting different realms to instigate new ideas. The first three topics of discussion were:
Hybrid Design: Collaboration in Practice, at Ryerson University
Public and Community Engagement Through Design, at University of Toronto
Design and National Identity, at Design Exchange
The third talk of the series, Design and National Identity, drew a crowd of hundreds to participate with the distinguished panel including Dr. Michael Prokopow (OCAD University), Vanessa Eckstein (BLOK Design), Todd Falkowsky (Canadian Design Resource) and Catherine Osborne (Azure Magazine). The event was moderated by Design Exchange president Shauna Levy.