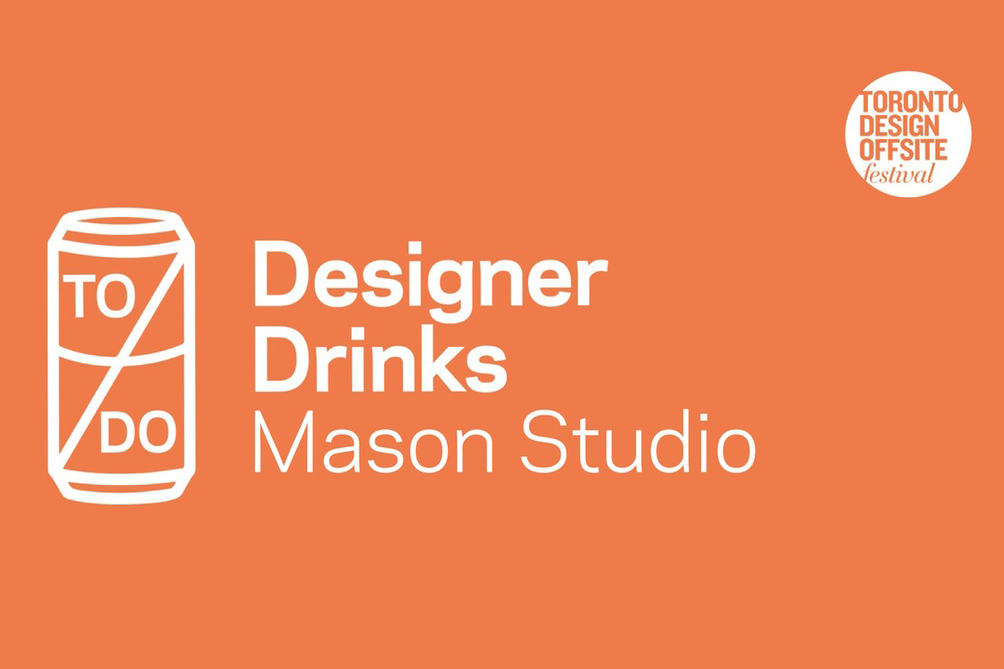 TO DO Designer Drinks
events
Join the Toronto Design Offsite Festival (TO DO) and Mason Studio for the second edition of TO DO Designer Drinks on Tuesday August 2, 2016, from 6pm-9pm at Northwood.
TO DO Designer Drinks is an informal networking event taking place every first Tuesday of the month. Come have a drink and get to know Mason Studio and other members of Toronto's design community.
When: Tuesday, August 2, 2016 from 6:00 PM to 9:00 PM (EDT)
Where: Northwood - 815 Bloor St W, Toronto, ON M6G 1M1
*This is a free event with a cash bar. Please RSVP.