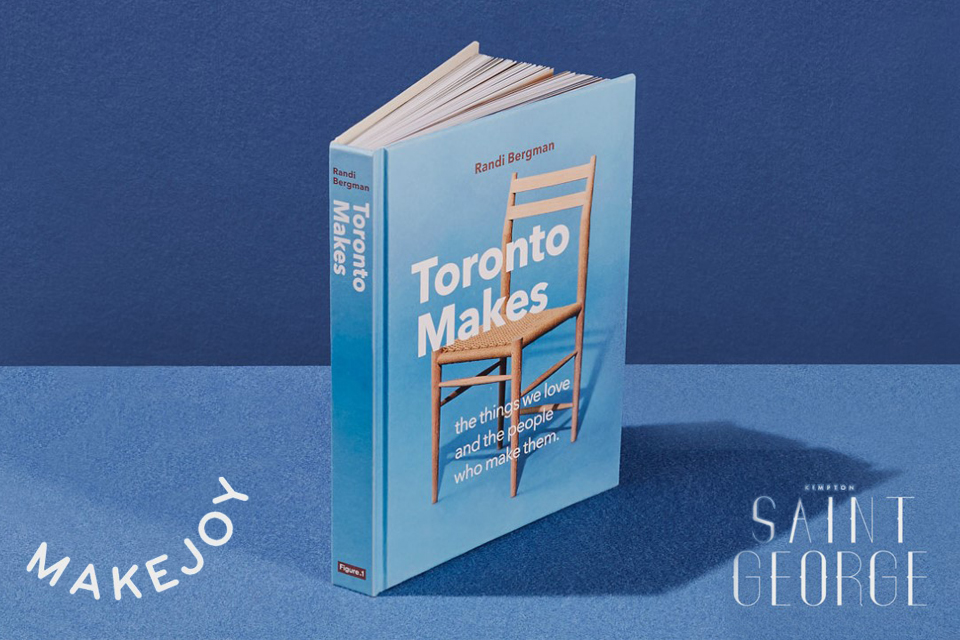 Design TO: Panel Discussion
Join us for a beautiful evening as we celebrate Toronto makers and design. The Kimpton Saint George Hotel hosts 'Toronto Makes': a panel organized by Makejoy to celebrate Randi Bergman's new book, 'Toronto Makes: the things we love and the people who make them'. Author Randi Bergman will host a panel discussion with Ashley Rumsey, and a selection of Toronto's most engaging interior makers.
Discover insights from Mason Studio and how we incorporated the work of local makers — such as Hollis+Morris and ceramicist Talia Silva — into the hotel's interior design. Coolican & Company, FILO TIMO and Hollis+Morris share insights on their respective businesses, production, and the challenges of sourcing materials.